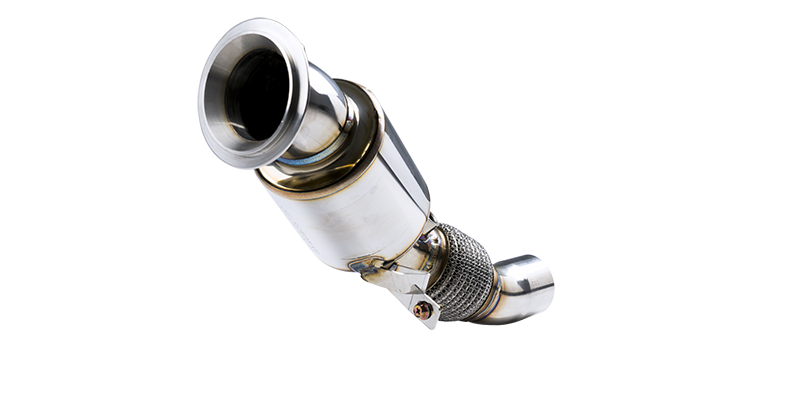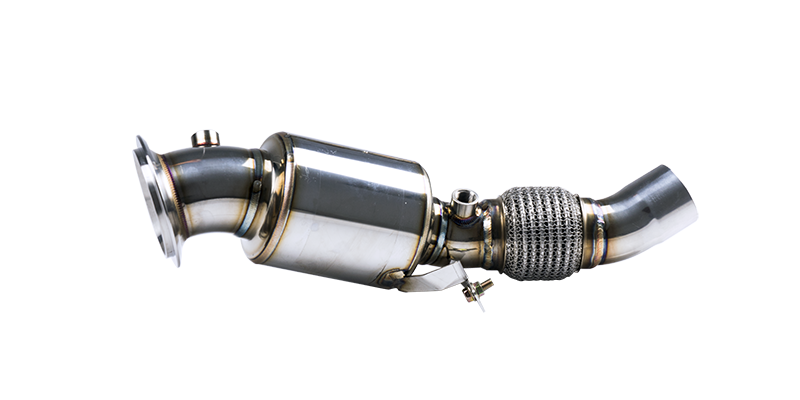 120i(F20/F21)
Eddy Catalytic Downpipe (N20)

Eddy Catalytic Downpipe (N20)
Meet the latest technology that adheres to the world's increasingly stringent environmental regulations at the same time enhances performance to another level. In comparison to commercially available linear frustums, the "eddy catalytic technology" adopts an arc-packaging method. The turbine emissions process produces a vortex effect which purifies the exhaust gases while maintaining an equal amount of back pressure. When compared to a variety of horsepower tests and straight downpipes, our patented eddy catalytic technology can effectively increase horsepower and torque.
Features:
1. Patented O2 sensor technology design provides real-time data performance by accurately sensing every rotating displacement. No more delayed or error code problem.
2.Using one of the rare noble metal to help efficiently filter out exhaust gas.
3.Computer simulation of the best diameter.
4.A special 3D design able to achieve a perfectly matching model with the original pipe. the same installation applies, no need to modify.
5.SUS304 Stainless steel.
6.Dual Cross-Welding Technology providing substantial increase durability.
Emission Notice
Emission Notice
Various U.S. states and the U.S. federal government have individual laws regulating the use of aftermarket exhaust parts and systems, especially as those parts and systems modify, remove, or replace original equipment catalysts. Please consult the appropriate laws in your area before installing any aftermarket part or system on your vehicle to ensure compliance with all applicable laws.The purchasers are entirely responsible for informing themselves of the applicable laws where the products are to be used and to comply with those law.
Other Products for 120i(F20/F21)